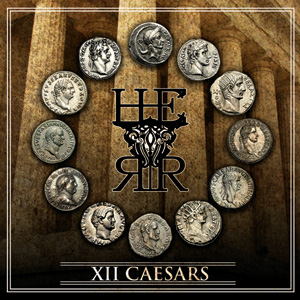 Cold Spring Records låter meddela att den nya skivan med H.E.R.R.,
XII Caesa
r
s
, inte kommer att skeppas förrän den 5e augusti. Det känns som att skivan har varit försenad in absurdum så man får hoppas att det verkligen stämmer den här gången.
Spår:
Julio-Claudian
1.
The Queen Of Bythinia
2. Pax Romana
3. The Old Goat's Garden
4. Saturnalia Caligua
5. Old King Log
6. Neroica
Year Of Four Emperors
7.
Hear Them Cheer
8. The Age Of Blood And Iron
9. The Moon Devours The Sun
Flavian
10. The Eagle Standard
11. No Love Returned
12. Of Vice And Vertue
Epilogue
13. Via Roma